Looking back to the promises made up to September 18th 2014, lets remind ourselves some of what we were told by Better Together.
Four things under threat with a Yes vote: Our jobs, Our currency, Our pensions ,Our NHS, Keep Scotland strong – vote NO
Impartial experts say cuts worth half the NHS budget in Scotland would be needed if Scotland leaves the UK. VOTE NO.
PLEASE RETWEET: Today I've voted NO to get faster, better, safer change for Scotland.
The UK is an extraordinary partner for America and a force for good in an unstable world. I hope it remains strong, robust and united. -bo
'There's no question that the way we are currently is best for business.' – Sir Tom Hunter
The Herald becomes the latest Scottish newspaper to back a No Vote
Supermarket bosses have made clear that leaving the UK would push up costs for families in Scotland
Check YOUR Prices Now!
John Reid speaking today about how a No vote on Thurs will bring better, safer, faster change for Scotland
Oh Yeah?
AND of Course….THE VOW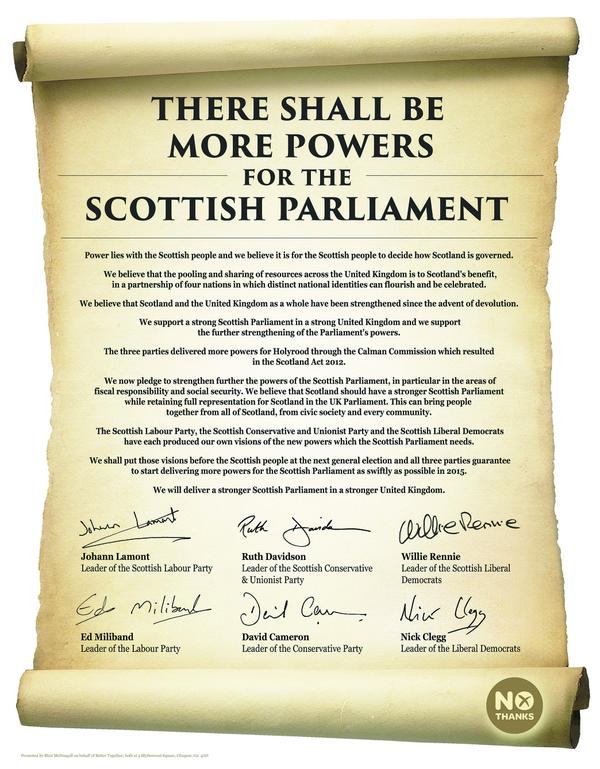 Labour founded the NHS Labour cherishes the NHS. #VoteNo for a stronger NHS.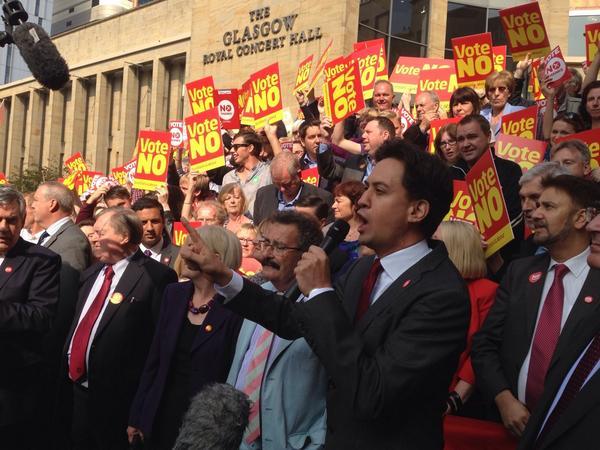 TELL THAT TO JUNIOR DOCTORS IN ENGLAND
Standard Life are making plans to move business to England if we vote to leave the UK because of uncertainty
UNCERTAINTY……YOU AINT SEEN NOTHING YET
Today the three Scottish Party leaders backing a No vote set out the guarantee of more powers for Scotland #indyref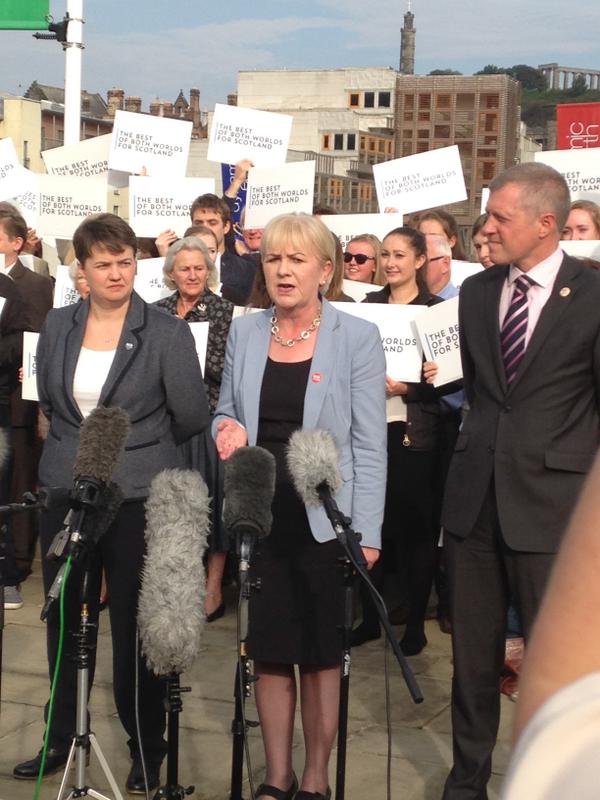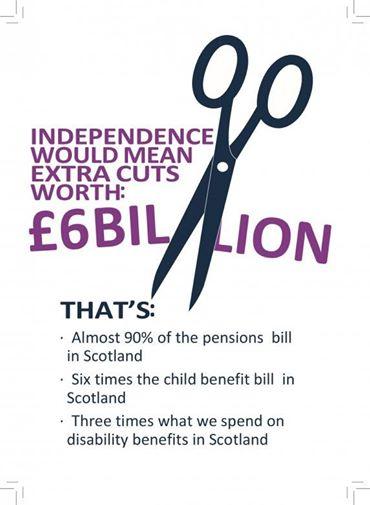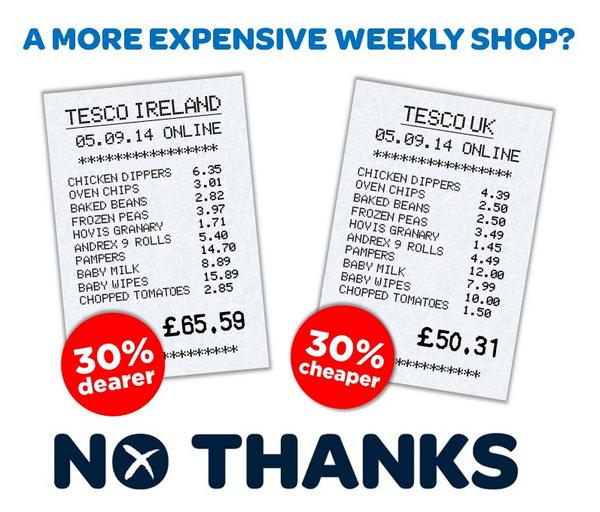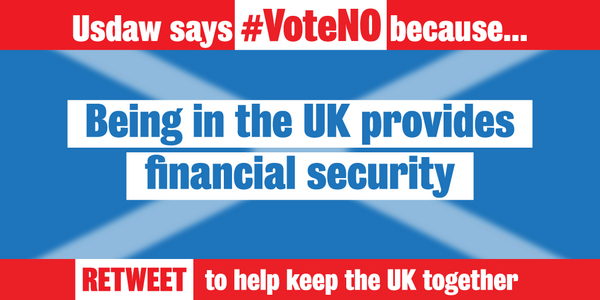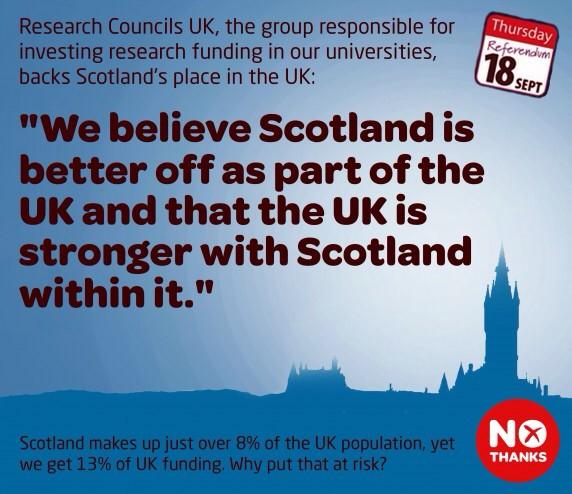 I GUESS THAT EU FUNDING IS PRETTY SCREWED NOW
As part of the UK we benefit from a defence and security budget of over £34 billion.
SO LETS REMOVE 8 BASES NOW SHALL WE?
What is process for removing our EU citizenship? Voting yes
TOTAL DOOZIE!!!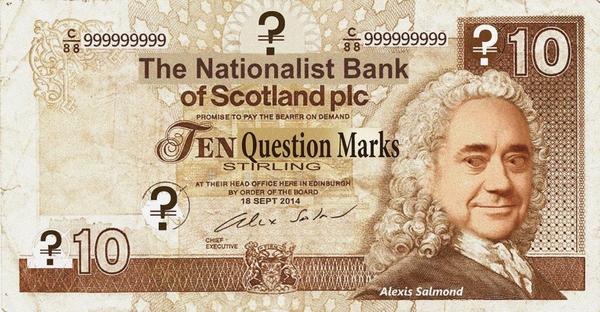 WOW>>>>>LOOK AT THE POUND DIVE DIVE DIVE
Brown: "It's the fat cats who will benefit most from the SNP's tax policies, not the ordinary people of Scotland."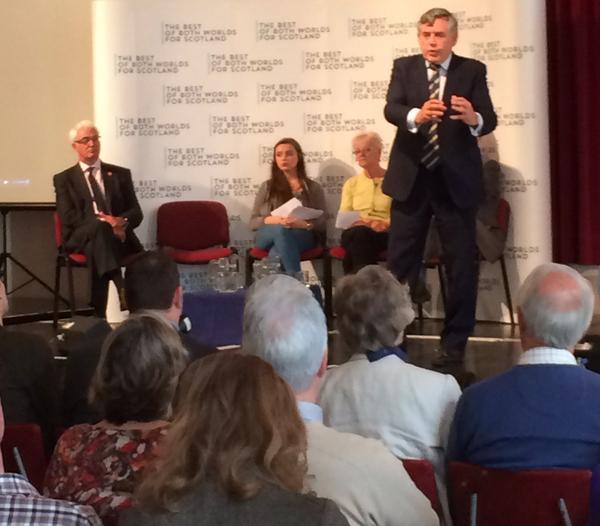 Gordon Brown in Dundee: "Our UK welfare state offers better protection for pensioners, disabled and the unemployed."
YUP..GETTING SHOT OF THE TRIPLE LOCK…. HAMMERING THE DISABLED and SANCTION SANCTION SANCTION TILL THEY ALL GO TO FOODBANKS
Salmond says shipyard jobs are safe. The workers whose jobs he is playing with say we need a No vote. #bbcindyref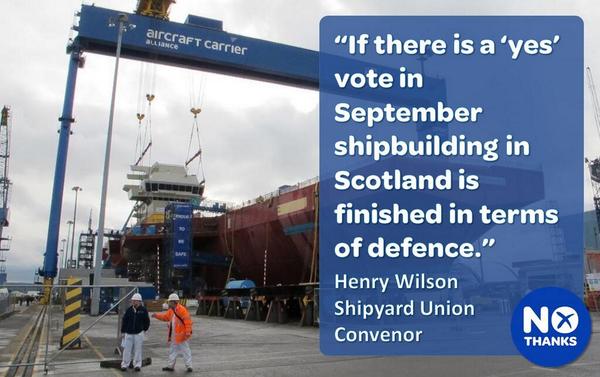 AHEM>>>> 13 NEW SHIPS YOU SAID?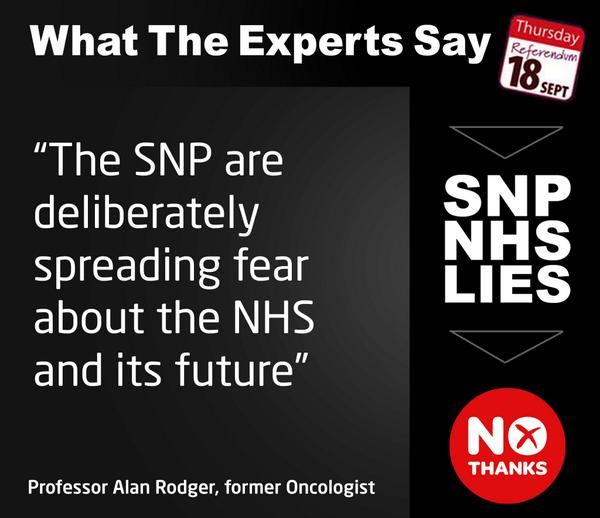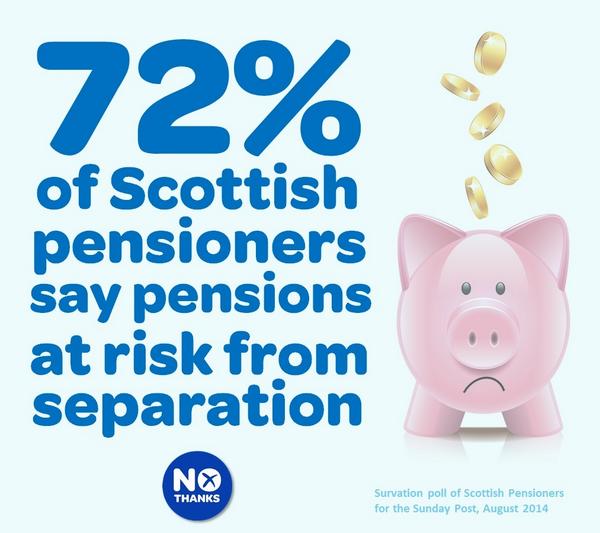 Viv wants to keep the UK family together so that her state pension & public services are guaranteed.
POOR VIV
John Reid: Being part of the UK doesn't diminish our Scottishness. It gives us a platform to shine on the world stage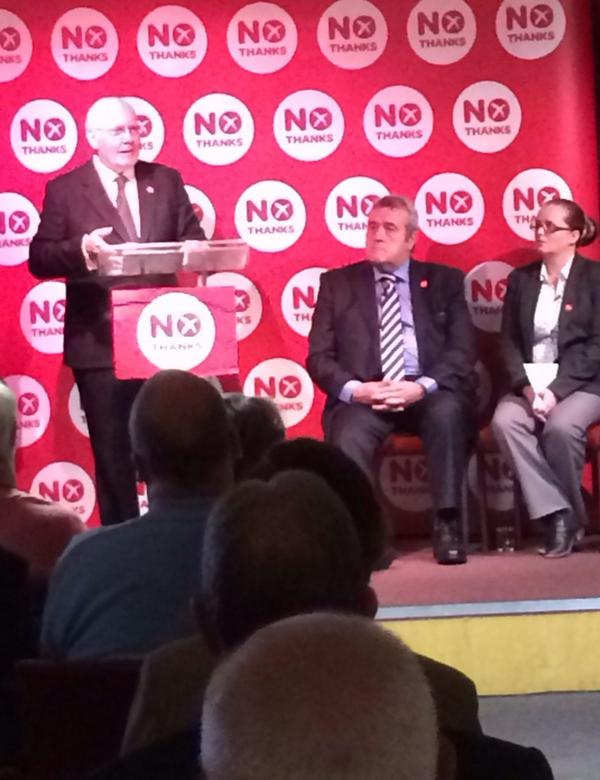 Fact #50 – Our larger energy market makes supporting Scotland's renewables industry more affordable.
YUP>>>>LIKE CUTTING THE FUNDING FOR RENEWABLES AND SPENDING IT ALL ON NUCLEAR AT HINKLEY POINT
The uncertainties & costs of separation pose a threat to the vitality of research in Scotland – Prof Alan Archibald
Former VP of the University of Strathclyde Professor Susan Shaw says staying in the UK is best for our universities
The list goes on and on and on and on…..
Need I say anything more?

BETTER TOGETHER INDEED